Web design is a rapidly changing field, and it's not easy to keep up with all the changes. It's critical that you not only keep up to date on the latest technology changes and trends, but you also have to keep your designs fresh and inspired. How can you keep up with all that?
I asked Daniel Phillips this question – Daniel is our lead designer at AgilityFeat. Daniel is responsible for the visual designs on the projects that you see in our showcase, and for the AgilityFeat site as a whole (we have a specific showcase on the AgilityFeat site that talks about how he led our branding and design efforts for ourselves).
Here are four ways that Daniel keeps inspired and on top of the latest advances in design.

1. A Book Apart series

For front end development skills, Daniel likes a book series called A Book Apart. The series includes a variety of titles on web development such as Responsive Web Design, Content Strategy, Mobile, HTML5, Typography and more. Each title is easy to read and don't get into too much detail, and they try to make sure each book is no more than 100 pages. Daniel finds that each title scratches the surface just enough so that he can decide which topics he should dig into more.

2. Behance.net

Behance describes themselves as "the leading online platform to showcase and discover creative work." It's a cool service which is free to creative professionals where you can host and display your portfolio for potential employers or clients. Many of the best designers around have portfolios there and so Daniel finds it to be a great source of inspiration for new projects.

3. Advanced Photoshop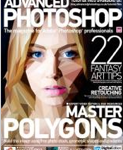 Advanced Photoshop is an online and print magazine that basically does what it says: It's a great way to keep up with advanced photoshop techniques. Daniel says that "There are alway cool tutorials with new skills that add a lot to my design. Although it is mostly graphic design and not interface design, I still learn good things that I can translate to my work."

4. Smashing Magazine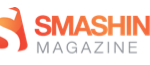 There are a lot of magazines and blogs out there to keep up with design tips and inspiration. Daniels' favorite is Smashing Magazine for the best all around information. They cover coding topics, design, mobile, graphics, UX design, and more.
How do you keep up with it all?
There's so much going on in web design these days that it is hard to keep up with. How do you do it? Send me a tweet at @ArinSime and share your favorites, and I'll be happy to retweet you.