PubNub, a leading provider of real time messaging infrastructure for internet applications, published a case study this week on Decisiv, one of our clients here at AgilityFeat.
Decisiv provides Software as a Service (SaaS) to the trucking and logistics industry, helping them to track the status of their vehicle fleets and maintenance work. Decisiv contracted with AgilityFeat to build a real time view into their data, called Decisiv Vision.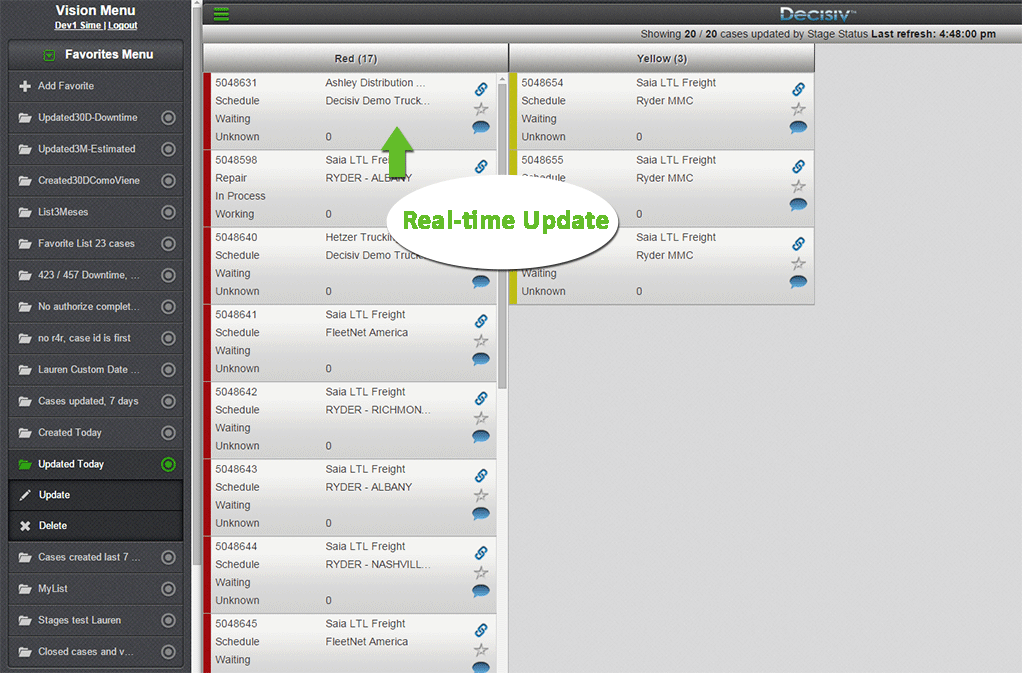 Vision is built in Ruby on Rails, Backbone.js, and with PubNub as a messaging infrastructure. The design is responsive, which is important since the application must be usable on mobile devices as well as large touchscreen monitors at fleet headquarters. Whenever a vehicle case is updated by the back end system, those changes (including position of the case on the status board) are changed in real time for all other clients to see.
Below are more screen shots of the application, and you can read the PubNub Case Study here.
We're very proud of the work that our team has done to build this application, which will allow users of Decisiv to gain actionable insight into their data in real time. And we're honored that PubNub has published the case study about the project!