How can you reach the C-suite of your ideal customer? Public flattery may just be a good tactic to consider in B2B marketing.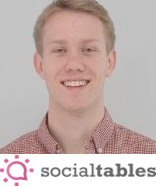 At the Mid Atlantic Marketing Summit in Baltimore, I met Trevor Lynn, Marketing Manager at Social Tables. He gave a short talk that illustrated how they have been able to use "top 25" lists of customers they want to work with in order to attract new customers.
Trevor was kind enough to talk with me more after the summit, and I think his tactics are very interesting to consider for my startups and maybe yours too.
Social Tables' B2B service for event planning
Social Tables provides event planning software that uses very cool visual diagramming tools to help event planners and event hosts to layout the tables, seating charts, and check in guests. They started out building this software specifically for weddings, but they realized that corporate events were actually a better customer market for them.
How they reached the decision makers
One challenge they faced was how to create awareness of their product among two important segments of their market: 1) Corporate event planners and 2) Hotels or other meeting locations. Social Tables needs to reach decision makers in each of these markets.
To do this, they picked a few metropolitan markets around the US that they wanted to reach. In each market, they researched both customer segments and tried to find the best and biggest players in that regional market. That sort of research could just feed into a prospecting list that you start cold-calling, but Social Tables did something different.
They basically publicized their customer research.
Producing Top 25 e-books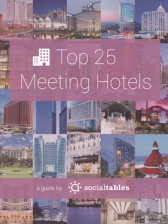 Social Tables wrote e-books or whitepapers with titles like "Top 25 meeting hotels in the United States". Landing pages for these guides stated that they will "walk you through all the details you need for 25 of the top meeting hotels."
These guides served two purposes. First, they were genuinely helpful to event planners or others looking for places to host meetings. That created awareness of Social Tables with event planners who might then sign up for an account.
The other purpose is that the guide was a form of flattery for the hotels listed in it. Sending a copy of the guide to those hotels listed in it gave Trevor an excuse to reach out to them, which could then lead to a sales call about the tools that Social Tables provides.
The same concept could be applied to the other side of their market too, and so Social Tables would also provide lists of the "top event planners" or "top caterers" in certain regions.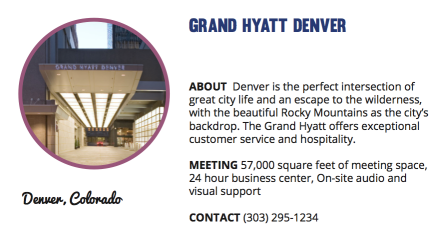 Who do you want to work with?
Who are your ideal customers? Who do you wish you were working with right now? Or who do you wish was signed up for your service already? You should already be compiling that list anyways, so is there a way that you can use that list publicly like Social Tables did to provide useful information to your customers and attract new customers at the same time?