Mariana Lopez is our UX lead and a key part of our most successful projects. Her ability to get inside the customers' head and quickly understand their processes and challenges is an important part of the UX and design assessment work that we have done.
I can't quite give you Mariana's brain in a bottle, but I did ask her to share with me three "must-reads" for someone looking for a little inspiration around User Experience design.

1. Usability newsletter from the Nielsen Norman Group

These regular newsletters from Jakob Nielsen come out every two weeks to showcase their latest content on interface usability and web design.

2. "Don't Make Me Think!"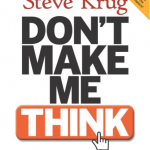 The best UX is the the UX that a customer never notices. That's because things just "work", and they don't have to search around or think about how the site should work. The flow is natural and intuitive. Steve Krug's book "Don't Make Me Think! A Common Sense Approach to Web Usability" is a highly acclaimed read on how to create a user experience that is so good no one notices. Mariana recommends this highly as a great introduction book to UX and also good for inspiration.

3. The Timeless Classic: "The Design of Everyday Things"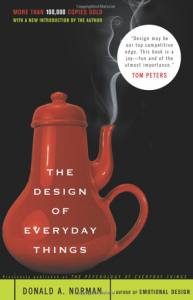 No list of influential UX sources would be complete without this class by Don Norman. "The Design of Everyday Things" is about much more than web site design, in fact, the original edition predates the internet. This work is a reminder of the importance of interaction design in everything around us, regardless of the physical or digital medium it may exist in.
What inspires you?
What inspires you? Our team is based in Costa Rica, so we are often inspired by the tropical beauty around us. Your website or mobile app may only live in a digital context, but you can find inspiration for it all around us in the way that we interact with "everyday things." Send me a note at Arin@AgilityFeat.com – I'd love to hear about what inspires (or demotivates you) about UX and design.