This post is part of my ongoing "BizDev Travels" series.
Philadelphia, PA – July 30 2012
I made a stop in Philadelphia on Monday July 30 as part of my recent biz dev travels.  There's a lot going on in Philadelphia's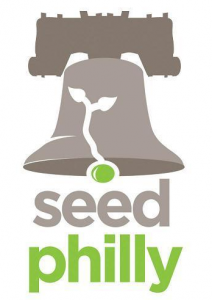 entrepreneur scene.  AgilityFeat already has one client in Philadelphia, and we'd like to work with more great startups there!
While there, I met with Brad Denenberg of Seed Philly.  Seed Philly is a great incubator space in the heart of downtown.  From their website:
Seed Philly is a non-profit, vetted collaboratory for tech-enabled seed stage startups designed to develop a research-driven blueprint for efficient growth.
Brad is an experienced entrepreneur and adviser to startups, so I was delighted that he agreed to be one of the business plan reviewers for the Dare To Be Lean workshop that AgilityFeat is putting together.
Seed Philly hosts events for entrepreneurs regularly, but the best time to visit there is during Philly Tech Week, held in April of each year.  This is a week long set of events that in 2012 began with a Startup Weekend.  Over the course of the week the events covered all aspects of business, technology and funding for startups.  Check out the full 2012 lineup archived here, and visit phillytechweek.com to sign up for info about the 2013 event.  I will definitely be there in 2013!