Our visual designer Daniel Phillips and developer Andrea Phillips put together a nice portfolio of some of the mobile projects they have worked on, and so I'll share a few snippets of that here. Download the full portfolio as a PDF here.
Label It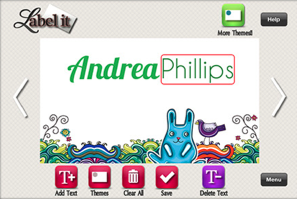 Label It is an app where users can create small tags, name tags, book tags very easyily. You just add text, edit the colors and fonts you would like to use and change pick from a range of professionally designed backgrounds. Then save your design to your gallery and send to the printer as is or create a whole page that contains several tags for easy printing!
This app featured a color picker, to choose form, saving to your picture gallery, drag and drop to place your text as well as sms, email and air print for export.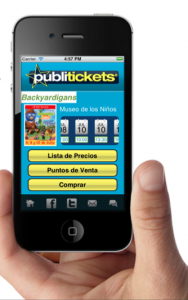 Publitickets
The Publitickets app is a way for users to be informed all the time of new concerts and activities as well as a way of sharing new discovered events with friends easily by sms, email and social share to Facebook and Twitter.
It featured maps to find the nearest point of purchase, and was updated by the client through their own back end where they would add, delete and edit events.
The app also features push notifications so the users would get a notification letting them know that a new event was being sold or was coming soon.
Responsibility Chart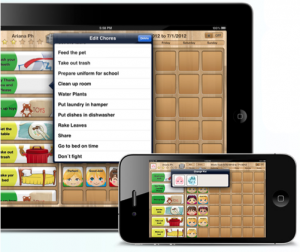 Responsibility Chart is an app aimed for Parents as an aid to help teach their children responsibilities.
The goal of the app was to give children chores in which they would be evaluated during the week with icons they could relate and positive messages such as You can do Better! Great! Excellent!, in order to encourage the kids to do better, each icon had a point value which at the end of the week added to the points being earned and averaged to get the amount of stars earned, if this amount was higher or equal as the one set by the parent then the kid would earn their present for that week.
This app features superb design and original icons backed by a simple user interface. For the next release this app also has sync features that will allow not only one device and one parent to rate the children ́s chores but as many as desired and multiple platforms.
Loteria Nacional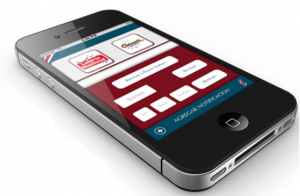 We created an iPhone application for Costa Rica ́s weekly lottery draw, the app was able to check draws by number as well as check for a specific ticket's price.
We added the ability for the user to add reminders, so at specific times the app would check for a draws results and see if the user had won, this feature ran in the background so the user didn ́t have to open the application to check, it just alerted him the results.
My Shape Box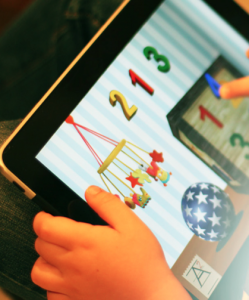 My Shape Box is an app for toddlers, it helps them develop basic association skills through color and shapes. It ́s the perfect way to introduce small children to the iPad touch capabilities by a simple game play of drag and drop. The smallest ones love the encouragement sounds every time they finish a level!
Everything is Mobile!
These days, many startups need mobile app development as well as backend software development and a highly integrated administration or customer web site. To do this, you need a skilled team that can bring together all of the visual design, user experience, and cross-platform development skills that you need.
AgilityFeat Mobile Work Portfolio (PDF)
The AgilityFeat team can help you with your complete project, from the idea stage to the implementation and support stage. And since we do our work in Costa Rica, you also enjoy the cost benefits of Latin America nearshoring. Contact Arin Sime at 434 996 5226 or Arin@AgilityFeat.com for more information!