What's this agile stuff all about?  Come to the next AgileCville meeting and find out!
Our next Agile Cville meeting will be on Tuesday June 28th, from 6-8pm at OpenSpace in Charlottesville.  Please note that the date has changed from our regular 3rd Tuesday due to a personal conflict I had on the previous Tuesday.
The topic will be "Agile for Newbies." For those of you who are new to Agile methods, or have been lurking around the AgileCville list for a while and not joined in a meeting, this is the time to attend!
For those of you experienced with Agile methods, this is your chance to share your knowledge.  I'm asking our experienced agile members to sign up for 10-15 minute "lightning talks" on any agile topic that interests you or that you have experience with. Use your time slot to explain the basics of that part of Agile, or to show everyone how to do it.  You can even run a quick game or exercise to demonstrate the technique.  How you use the time slot is up to you.
Possible topics:  Agile planning, story points, retrospectives, stand ups, demos, continuous integration, pair programming, etc.
Please RSVP here:
http://ow.ly/5dgLl
[I'm pleased to say that we already have a half dozen names of "newbies" I don't know from the Charlottesville community signed up for this event, right after posting it to the AgileCville mailing list.  So I think there is plenty of interest in this meeting – please join us to learn or share your expertise!]
Do you need 3 more reasons to attend AgileCville this month?  Here they are:  1) Free pizza, 2) Free cold drinks, 3) Air Conditioning!
Many thanks to our sponsor this month:  Rally Software!  Rally is providing us with the pizza and drinks – thank you!  Here is a little information about Rally: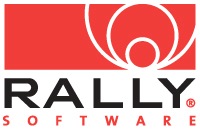 Rally is the recognized leader in Agile application lifecycle management (ALM). We are dedicated to helping organizations embrace Agile and Lean development practices that increase the pace of innovation and improve product quality. According to a study by QSM Associates, software-driven companies that rely on Rally's Agile ALM products and services are 50% faster to market and 25% more productive than industry averages. The company's experienced services group, including training through Agile University, guides companies through the organizational change required to become innovative, Agile businesses. Rally's products, including AgileZen, currently support more than 9,700 corporate customers and 112,000 users in over 100 countries. For more information, visit www.rallydev.com.
See you all at AgileCville on Tuesday June 28th, from 6-8PM at OpenSpace!